What is
A Step Ahead Child Center

?

A Step Ahead Child Center is a high-quality learning center located in St. Marys Pennsylvania - a truly new, innovative and affordable concept in childcare and preschool education.
We are your child's "home away from home", a place where your child will be given love, understanding and a sense of security in a safe, nurturing environment. We provide a cozy, family atmosphere where children are encouraged to explore, discover and have fun through a variety of activities base on an age-appropriate curriculum.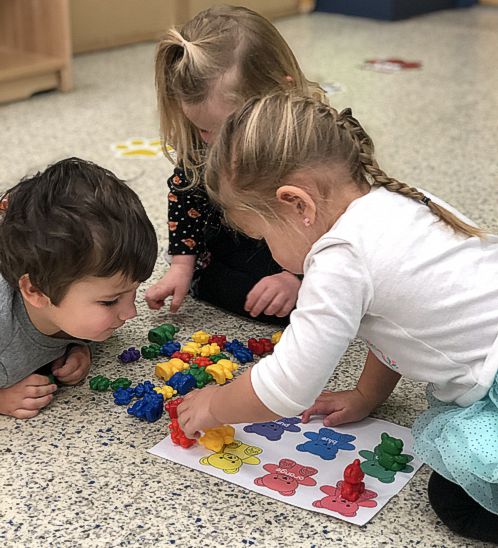 What is our
Mission

?

The mission of A Step Ahead Child Center is to provide safe, high quality childcare for the community. In doing so, we support families in their efforts to reach their goals. We offer a cognitively based program for children ages 6 weeks to 12 years old and a home like environment where children are encouraged to develop at their own pace. Our staff is committed to the families we serve, providing support and encouragement.
What do we provide for
your child

?
Controlled access through a key fob security system, plus video monitoring
Developmentally Appropriate Curriculum
We provide a rich learning environment with a curriculum that is developmentally appropriate for each individual classroom
Our play-based program builds on a child's motivation to play, using it as a context for learning
Nutritious Meals & Snacks
Breakfast is provided by the Center and has been approved by the Child and Adult Food Care Program
You can rest easy knowing your children are experiencing love, acceptance, respect, laughter and more
Qualified, Caring & Experienced Staff
We take pride in having highly qualified, long term staff who are training annually in CPR, First Aid, Fire Safety and Professional Development
We are
Keystone STARS

accredited!
Keystone STARS (Standards, Training/Professional Development, Assistance, Resources, and Supports) is a quality rating system that promotes quality improvement in early learning and development programs and school-age childcare. A Keystone STARS designation informs parents that their children are in a safe, respectful environment in which they are learning new things every day to support their current and future successes in school and in life.
In March 2018, A Step Ahead Child Center achieved a STAR 3 accreditation.


Want more information about the Keystone STARS program?
We are
A Step Ahead Child Center

!